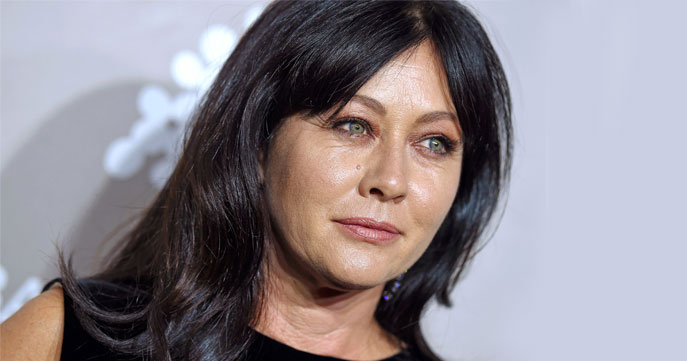 Shannen Doherty Documents Her Battle With Breast Cancer in an Emotional Set of Photos
popsugar.com: Shannen Doherty is fighting a battle with breast cancer and bravely documenting her journey. The former Beverly Hills, 90210 star took to Instagram on Wednesday to share a series of black-and-white photos of her cutting off her hair, and it's pretty chilling. In the first photo, she embraces her mother, Rosa Elizabeth Doherty, and in the last, she shows off her new 'do for the camera.


Shannen first revealed her diagnosis back in August 2015, when she filed a lawsuit against her former business management firm, Tanner Mainstain, claiming that her cancer spread because she was not properly covered by her health insurance. She also opened up about her condition on The Dr. Oz Show, revealing that she was planning on removing her tumor. Dr. Mehmet Oz later touched on her health, adding that she has finally come to grips with her fear. "Thankfully, if we aggressively can treat it, we can save Shannen's life, and her doctors are superb and they're all over that decision."