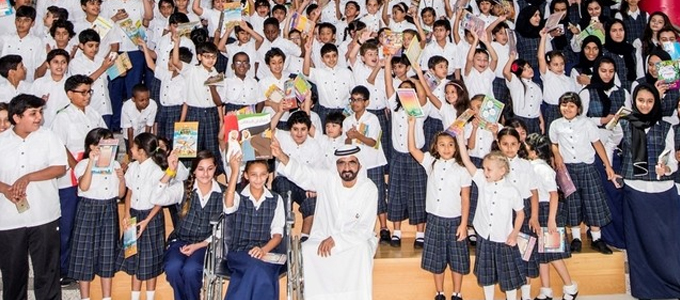 Mohammed announces conclusion of Reading Nation Ramadan Campaign
30-6-2016/ His Highness Sheikh Mohammed bin Rashid Al Maktoum, Vice President and Prime Minister of UAE and Ruler of Dubai, announced today via his official Twitter account that the Reading Nation Ramadan campaign has exceeded its set target of five million books to reach over 8.2 million books.

The books will be distributed to unprivileged children and students in Arab and Muslim countries.

Commenting on the campaign's outcomes, Sheikh Mohammed said, "As we have entered the last ten days of Ramadan, we conclude today our Reading Nation Ramadan campaign with 8.2 million books to be provided to those who need them. The books will open wide doors of hope for millions of needy students and refugees. They embody the divine message that we are truly a 'Read' nation. I thank everyone who has supported this initiative. Ramadan will always be a month of charity, and the UAE is, and will always remain, a generous nation and a global capital of benevolence."

With the total cash donations amounting to over Dh80 million in addition to book donations, the campaign will provide students across the globe with more than 8,280,000 books. Over 700 volunteers helped the campaign by receiving and sorting books and raising donations. The campaign's auction was a huge success and generated Dh41 million in sales.