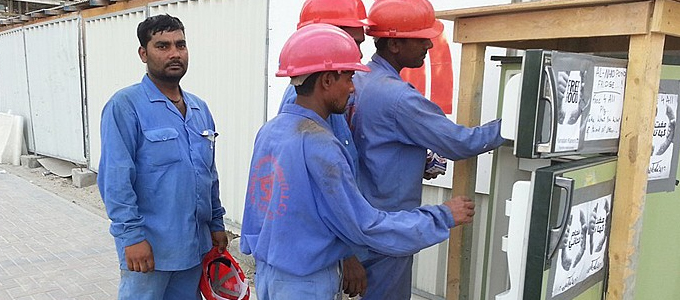 Ramadan-sharing fridges cause expands to Sharjah and Abu Dhabi
Dubai: The concept of filling up a spare fridge with food and drinks and making it available to community workers has inspired over 9,000 people this Ramadan. Most Dubai communities have adopted the cause, motivating residents in neighbouring emirates to do the same.

To date, there are 41 fridges being regularly refilled across Dubai communities, all for the purpose of reaching out to those most in need, said Sumaya Sayed, the organiser of the initiative.

"It's a little more challenging in Abu Dhabi as most people live in apartments, but we are expecting at least two to three fridges to be set up in Abu Dhabi by the end of the week," said Sayed.

The community-based initiative has residents placing fridges in their garages and front lawns, to make food and drink accessible to construction workers, security guards, and gardeners in their area.

The Facebook group 'Ramadan sharing-fridges in the UAE' was created by 29 year-old Australian Sumaya Sayed, a resident at Springs, after she kicked off the initiative by setting up the first Ramadan fridge in her front yard.

"After posting the information on the Springs community page, lots of people showed interest and were constantly asking about the address and if they could help by dropping off food. So I created the Facebook page and, within days, thousands of people were joining the cause," said Sayed.

The initiative has also expanded to Sharjah, where one resident recently set up a Ramadan fridge at a nursery in Al Khan.