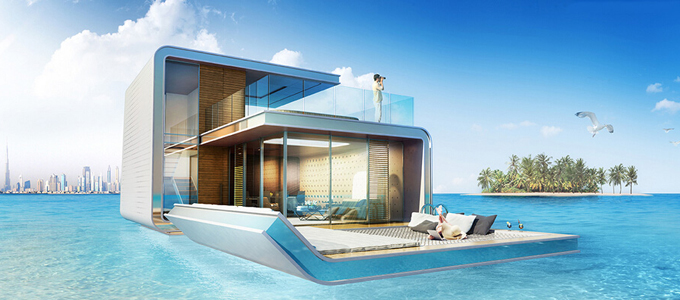 Dubai First Floating Villa Project Proceeding as per Schedule
The first floating home in The Heart of Europe (Thoe) project on The World island in Dubai was unveiled in April 2016 and now Kleindienst Group, the developer, has taken a step ahead, unveiling underwater homes inspired by Emirati culture.

Aimed at large families, the Dh12 million floating seahorse, 4,004 square feet across three levels, will have two underwater bedrooms with a sky majlis and sky bedroom.

The signature edition, a fusion between Europe and the Emirati tradition, will have 40 units.

The homes will have four flexi living/sleeping areas, accommodating up to eight adults and eight children.

It will include a 'sky majlis' and 'sky bedroom' on the upper deck; a family room and bedroom on the sea level and the submerged level housing underwater bedrooms, a coral entertainment room and a coral guest bedroom.