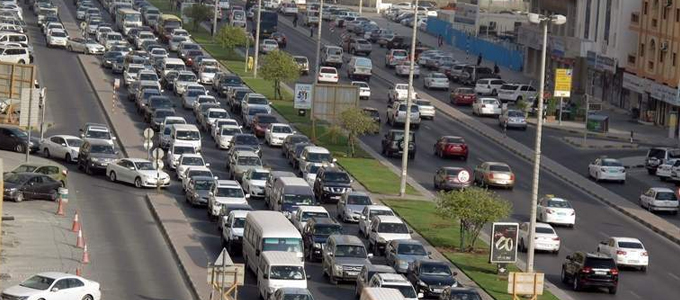 How to avoid traffic jams this Ramadan
19-6-2016/ The Dubai Police have called on drivers to benefit from the smart traffic accidents alert service and other smart services to avoid traffic jams during the holy month of Ramadan.

The traffic accidents alerts service, available at the Dubai Police app, will allow the motorists to know about traffic accidents on their routes, so that they can avoid those roads and take alternative routes.

Colonel Khaled Al Razouqi, Director of the General Department of Smart Services of the Dubai Police, said that the system provides information to drivers about accidents on their routes once they activate their route on the map available on the app.

He also called on drivers to report minor accidents by themselves via the smart app without waiting for the police to come, so that no traffic jam will occur.

He said that the application is simple and could be used easily. The person would press the button of accident reports and then can enter the car number plate and number of the driving licence of the two drivers along with the photograph of the vehicles to show the accident.

He said that it is important that the drivers should be careful and should remove the vehicles from the roads to avoid obstructing the traffic. He noted that the Report Traffic Accident service has received enormous response from the residents as 7,405 accidents were reported via the smart service since the beginning of the year. Col. Al Razouqi said the smart services save efforts and time of the motorists as they need not wait for the police patrols to arrive to remove their vehicles, which would also reduce traffic jams. After reporting the accident, they can get the accident report their emails, which can be forwarded to insurance companies.