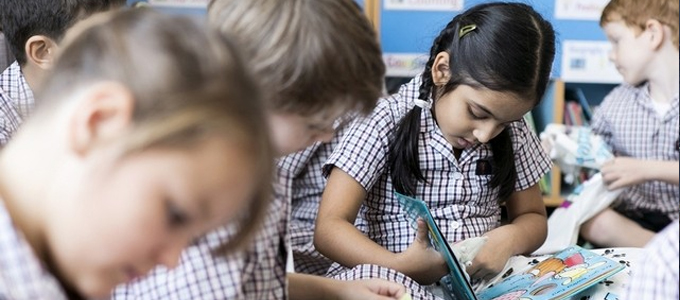 Schools answer Dubai Ruler's call to donate books to refugee children
6-9-2016 // Teachers and pupils have joined an ambitious campaign aimed at delivering five million books to children in refugee camps and schools around the world.

The Reading Nation campaign announced on Sunday by Sheikh Mohammed bin Rashid, Vice President and Ruler of Dubai, raised Dh10 million on its first day and has received the backing of schools across the country.

Sharon Storrie, a teacher at Dubai British School, said they would be working with Dubai Cares to collect books. "Reading is an important part of life, whether it be reading signs for directions, completing official forms, or enhancing your knowledge of a particular subject," she said. "Reading also develops creativity and enables children to experience a world outside of their own."

Although children in refugee camps are provided with food, water, shelter and clothing it is vital they are given an education to give them a chance for a brighter future, Ms Storrie said.

"Learning to read and continuing this practice will enable them to improve their language and vocabulary as well as prepare them for the future, giving them a better chance; whether it be communicating with others or furthering their education," she said.

Emma Kaye, a librarian at Uptown School, said they would also be involved. "Reading opens children up to experiences beyond their personal situation," she said.

"In our position of privilege it is important that we help where we can and this Reading Nation campaign provides us with the opportunity to help in a way that can have an immediate impact on the lives of refugee children."