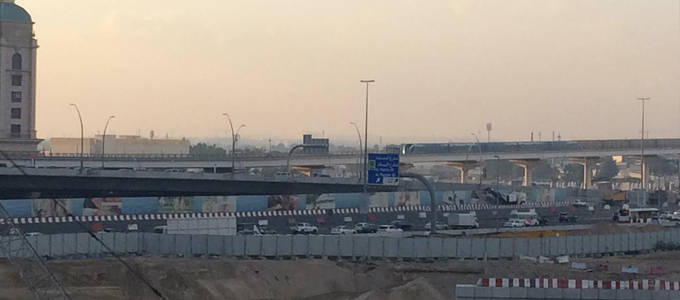 Dubai's Al Wasl Bridge opens this Friday
2-6-2016/ emirates247 The Roads and Transport Authority (RTA) will open Al Wasl Street Bridge this Friday June 3, as part of Phase II of Dubai Water Canal Project. The Bridge consists of two lanes in each direction in addition to another lane serving the traffic coming from Al Wasl Street to Al Aathar Street. The Bridge passes over the Canal at a height of eight meters, thus allowing free navigational traffic around the clock.

The Bridge will improve traffic flow on Al Wasl Street, and for vehicles coming from Jumeirah 1 towards Jumeirah 2, Jumeirah 3, Park Street and vice versa.

The traffic lights at the intersection of the Park Street with Al Wasl Street would be removed so that traffic moves smoothly on the bridges, and underneath along Al Wasl Street for vehicles coming from the Park Street heading right to Bur Dubai, Al Aathar Street and Jumeirah.