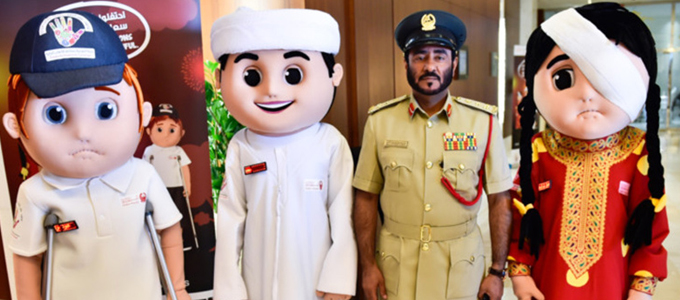 Stop! Stay Safe Campaign to Curb Illegal Use and Trade of Fireworks in Dubai..
31-5-2016/ Dubai Police on Monday launched a month-long campaign against fireworks following the seizure of thousands of boxes last year and warned violators of jail sentence and fines.

The 'Stop! Stay Safe' campaign aims at creating awareness on dangers of fireworks, officials said, adding that it can cause life-threatening injuries. The campaign will emphasise the fact that using fireworks is an offence in Dubai, officials said.

The announcement comes just two weeks after police seized 50 tonnes of fireworks from two villas in Ras Al Khaimah. Four suspects were running this illegal business from their villas in Ras Al Khaimah and Umm Al Quwain, an officer said on May 15.