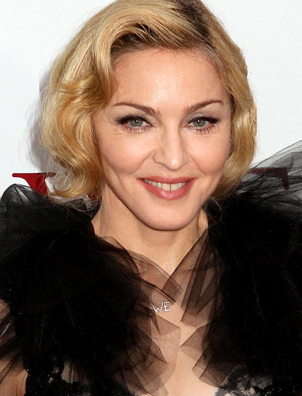 Madonna Throws Shade Right Back at BET One Week After Paying Tribute to Prince
30-5-2016 /eonline.com_ The shade throwing between Madonna and BET may be far from over. Less than a week after the cable network took aim at the legendary singer in a promo for the BET Awards, the "Lucky Girl" is firing back in her own fashionable way.

"Wearing the jacket Prince gave me back in the day without permission from BET. Lol!" shewrote on Instagram. "God Bless America. And yes that's Marilyn!"

While BET has not responded on social media to the latest Instagram, viewers can't help but remember their original post that started it off hours after the 2016 Billboard Music Awards aired.

Once Madonna delivered her tribute to Prince, the channel tweeted out a new promo for its upcoming awards show. "Yeah we saw that. Don't worry. We Got You," the screen read under a purple image of Prince as it teased their planned tribute to the late legend. And for those keeping track, the original post has since been deleted from their accounts.

While some people were quick to criticize Madonna's tribute both before and after the performance aired, the "Holiday" singer appeared grateful to be given the opportunity to honor a close friend.

After taking center stage with Stevie Wonder for a rendition of "Nothing Compares to You" and "Purple Rain," Madonna summed up the experience in a defensive social media post.