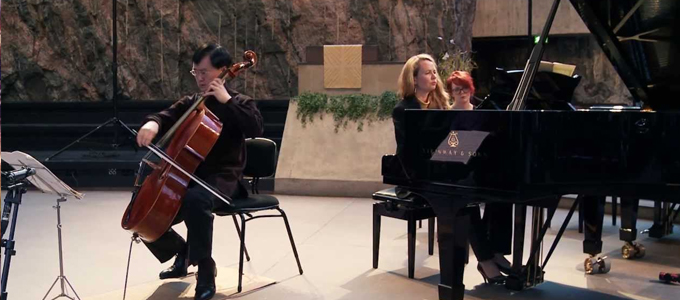 Piano Prodigy Anastasia Injushina In Dubai
26-5-2016/ gulfnews.com /The Dubai Concert Committee has announced it is bringing piano prodigy Anastasia Injushina and the Ciurlionis String Quartet at its next World Classical Music concert series at the One&Only Royal Mirage Hotel in Dubai on June 3.

Injushina, who began her piano studies at the age of four, premiered in the famous hall of St Petersburg Philharmonie at 10 years old. She's since won numerous awards and has been the artistic director of her own Helsinki Spring Light Chamber Music Festival since 2009.

She will be joined by the Ciurlionis String Quartet, who were founded in 1969. The ensemble was among the first to receive the Lithuanian National Arts and Culture Prize, the highest award in Lithuania, in 2009. The group is currently expanding its perspective as a classical ensemble to include jazz and world music projects. The members are known to play unique instruments produced by 18th century Italian masters.