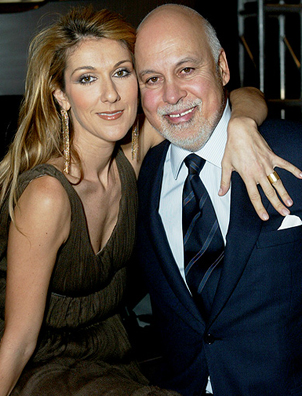 Céline Dion Opens Up About Her Heartbreak over Death of Husband René:
18/5/2016_ people.com/ It's been four months since Céline Dion lost "the love of [her] life" René Angélil to throat cancer at age 73. Though she's dealing with unimaginable heartbreak, the singer tells PEOPLE in this week's cover story, "I really, really want to prove to my kids their mother is strong." For Dion, work has become her safe haven.

"René always insisted the show must go on," the mother of three says. "You know what, I'm 48 years old and I lost the love of my life. I miss him a lot from when he was great but not when he was suffering. I cannot be selfish. You have to let people go. I feel at peace."

Angélil, who guided Dion's career as her manager and mentor, had battled three bouts of cancer, leading his wife to put her career on hold multiple times to care for her husband. He was first diagnosed with throat cancer in 1999. In December 2013, doctors removed a tumor, but the cancer returned in 2014.

"It's been a long, long journey," Dion said about caring for her late husband. "We were living in hope, knowing that there's no hope." The couple first met in Montreal when Dion was just 12. They would go on to spend 21 years of marriage together and have three children, René-Charles, 15, and 5½-year-old twins Nelson and Eddy.

After learning that his cancer had returned for the third time, Dion says she and Angélil braced themselves for the inevitable. "I'm not the type of person who's going to say, 'I know he's going to make it,' " she recalls.
While living every day without her husband has been difficult, Dion says, "he left me with all of his strength. Every day we live with him, just not physically. I'm thankful that he does not suffer anymore."

As the cancer got worse, speaking became very difficult for her love. "There were times when I was very, very scared and he'd write me 'The end is near, I feel it.' I would go back and say 'How can you say that? Are you in more pain?' Now I know it's possible for someone dying to feel when it comes," Dion – who returns to her Caesars Palace shows Tuesday before setting off on a European tour this summer and back in Vegas in September – says.