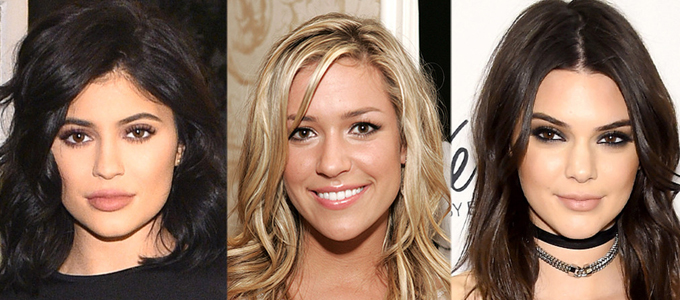 Kristin Cavallari: Kendall and Kylie Jenner Don't Need My Advice
17/5/2016 Before the Kardashians were on television (yes, there was a time) and before Kendall and Kylie Jenner were, well, the most famous teenagers, Kristin Cavallari and Lauren Conrad were the token girls we were obsessed with, maybe even the first two famous reality teens.

"It seems like so long ago, I feel old...it's so weird because I don't think I was that famous," Kristin said. "Kendall and Kylie are the It girls…they're on a different level than I ever was."

"I wish I looked that good when I was their age" former Laguna Beach star says of Kendall and Kylie. "They have much better style and are way more put together than I ever was, hands down."

"I feel like now to be famous that young is so much harder because of social media. I would have got in so much more trouble if I had social media then,"Kristin continues, "I would've been a trainwreck…they don't need any advice from me."