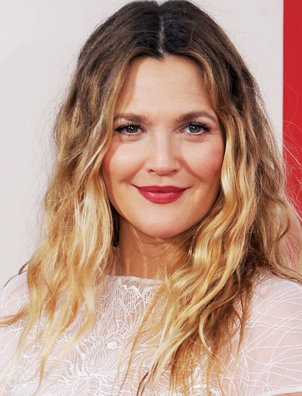 Drew Barrymore Wasn't Always Sure Will Kopelman Was The One
16/5/2016 In an interview with Good Housekeeping for the May 2016 issue, the 41-year-old Golden Globe winner showed signs of personal discontent when she was asked how she would rate her current happiness.

"Sadly our family is separating legally, although we do not feel this takes away from us being a family," the pair announced in a statement on April "Divorce might make one feel like a failure, but eventually you start to find grace in the idea that life goes on. Our children are our universe, and we look forward to living the rest of our lives with them as the first priority."

Now, her remarks to Good Housekeeping read like an explanation of the couple's downfall rather than a retelling of their courtship. "I don't think there was one moment when I knew I wanted to spend my life with Will," she said. "It was a sweeping, fluid process. It was falling in love with his family, being ready to have a family of my own and thinking if I had a family with this family, it would be really wonderful. Sometimes there's just a time to go for it with a good person." Fortunately, Barrymore has the ceaseless support of her best girlfriends throughout this challenging personal time, including A-list BFF Cameron Diaz.

"If you are in scary prison in the middle of nowhere, call Cameron," she described. "She'll get you out. If you're looking for the best dinner-cooking partner and watching-TV-on-the-couch friend, call her. If someone is in a medical situation, call her! She's the most loyal, fierce, fun, cozy friend. We have incredible honesty with each other, and we work hard on our lives and our friendship."

In return, Drew is fiercely devoted to the women she calls her "first family." "My girlfriends are my first family, and they know that I would lie down and die for them," she says with tears in her eyes. "My love for them is unbreakable."