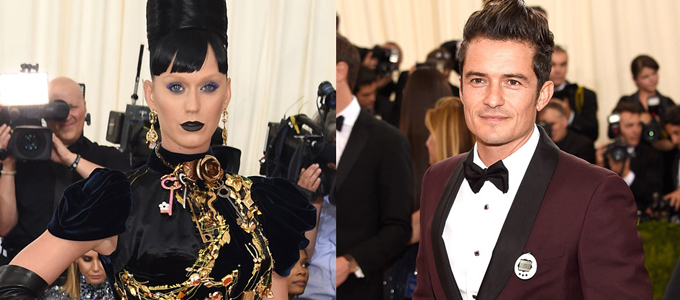 Katy Perry and Orlando Bloom Brought the '90s to the 2016 Met Gala With This Matching Accessory
The Hollywood couple may not have posed for photos together on the Met Gala red carpet tonight, but best believe there was one special accessory connecting these two together—and it comes with a hefty dose of nostalgia.

If you look closely at each star's outfit (you really gotta focus on Perry's because wow, there's a lot going on), you'll notice that they're each rocking a Tamagotchi. We hate to even assume this, but if you're unaware about what a Tamagotchi is, it's an electronic pet that was created in Japan and became all the rage in the '90s. You literally had to make sure it was fed and properly taken care of throughout the day.

And now, in 2016, the Tamagotchi has made its way to the Met Gala red carpet via Katy Perry and Orlando Bloom. What a time to be alive.