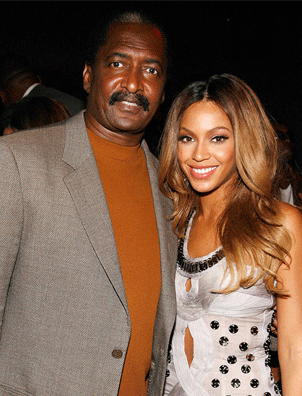 Beyoncé's Dad Mathew Knowles May Know Who the Singer Is Talking About in Lemonade Album
Just days after his daughter's sixth studio album hit Tidal, Mathew Knowles is speaking out about the headline-making project. He also may have an idea about what some of those juicy lyrics are referring to.

"Let me tell you who she's talking about, can I tell you who she's talking about? She's talking about you," he said. "You put that in context for you personally. She's talking about you and everybody that is you, that's who she's talking about."

As for whether or not the 12 new songs are autobiographical, Mathew would prefer to focus on how so many fans can relate to the new music. "I think that's the beauty of her creativity and I think that's what makes it so special, is that it relates to everyone," he explained. "Every one of us have been disappointed before and have had to go through the grieving process of anger and, you know, disappointment and then acceptance and forgiveness. And I think that's why this again is touching so many people, because it's universal. Everybody can relate to it."

Those sentiments were echoed by Beyoncé's mom earlier this weekend when she watched the HBO film for the very first time. After making some lemonade for herself, Tina Knowles Lawson expressed her amazement at the finished product.

"Toast to lemonade❤. B worked so hard on this project day and night!" she wrote on Instagram. "It was soo important to her to offer something that would bring about healing and hope to the universe! No matter what you've gone thru in life you can always come out on the other side!"

"As a father I am extremely proud of Beyoncé," he shared. "I mean, Beyoncé just keeps pushing the envelope, pushing the envelope and setting an example of the whole industry."