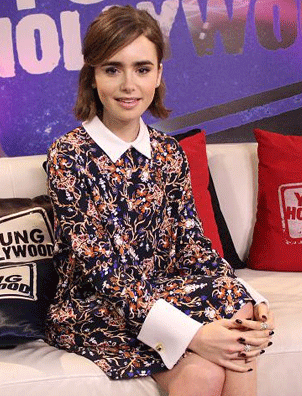 Behind the Scenes with Lily Collins During HerPeter Pan Audiobook Recording Session
Lily Collins, who played the Disney princess in Mirror, Mirror, is narrating J.M. Barrie's classic 1902 novel Peter Pan, the Boy Who Wouldn't Grow Up forAudible Studios.

In the behind-the-scenes, Collins, 27, recites a passage from the last pages of Pan, in which a grown up Wendy tells the story of Neverland to her daughter, Margaret. "They are now embarked on the great adventure of the night when Peter flew in looking for his shadow," Collins says in her melodic voice.

In the exclusive audio clip below, the actress reads from the third chapter "Come Away, Come Away!" in which Pan takes Wendy to Neverland. "I don't want ever to be a man," Collins says passionately. "I want always to be a little boy and to have fun. So I ran away to Kensington Gardens and lived a long long time among the fairies."