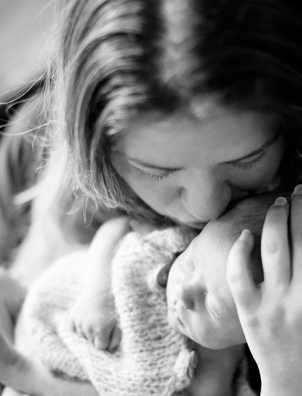 Kelly Clarkson and Husband Brandon Blackstock Share First Photos of Their Baby Boy
More than a week after Kelly Clarkson welcomed her second child into the world, the American Idol winner decided to share the very first photos of her newborn son with husband Brandon Blackstock.

The candid photos shot by Koby Brown feature a mom giving her young boy a kiss on the forehead. Meanwhile, daddy is the ultimate protector as he holds Remy for all of us fans to see.

Fans may remember when the singer first announced she was expecting baby No. 2. While performing at the Staples Center in Los Angeles, Kelly dropped quite the bombshell to the packed house while singing one of her songs. "This is not how I wanted to announce [that I'm pregnant]. My makeup artist is backstage hating me," she joked while tearing up. "I didn't want you to think I'm on pills or something."

She continued, "I would like to apologize to my husband. This was not planned. I'm just so hormonal. Everything is great, I haven't vomited yet. That's a win y'all." Regardless of surprises, Kelly could always count on her husband to be the ultimate father and supportive partner. During a recent interview with Ryan Seacrest, the "Piece by Piece" singer couldn't stop praising the main man in her life.

She continued, "Watching my husband love on his daughter all the time you know, go to her events and just be there and like be present is like hard to watch but beautiful to watch. I know that my kids are going to have that. Y'all are totally going to make me cry on this interview. I'm so glad you can't see me." Congratulations again to the happy couple on their newest family member.