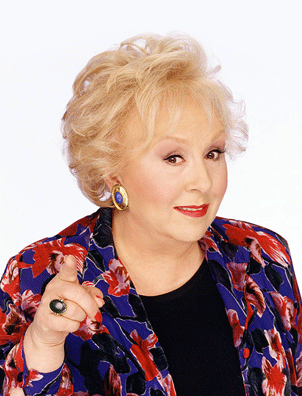 Doris Roberts, 'Everybody Loves Raymond' Star, Dies at 90
Her son Michael Cannata confirmed that Roberts died peacefully late Sunday night in L.A. in her sleep of natural causes. She was 90.

Roberts career has spanned six decades during which time she received five Emmy Awards and a Screen Actors Guild award.

Prior to her time on the small screen, Roberts got her start on Broadway in the 1950s, appearing in numerous shows including The Desk Set, Bad Habits and a handful of others.

However, the actress was best known for playing Marie Barone on Everybody Loves Raymond from 1996 to 2005, but also guest starred on Desperate Housewives, The King of Queens, Grey's Anatomy, and Law & Order: SVU, among a variety of other hit series.

"Doris Roberts had an energy and a spirit that amazed me," he said. "She never stopped. Whether working professionally or with her many charities, or just nurturing and mentoring a young, green comic trying to make it as an actor. She did it all with such a grand love for life and people and I will miss her dearly."

Another co-star Patricia Heaton also paid tribute to Roberts on Monday in a statement saying: "Truly the end of an era. My wonderful TV mother-in-law and ELR nemesis Doris Roberts was a consummate professional from whom I learned so much."

Heaton added: "She was funny and tough and loved life, living it to the fullest. Nothing gave her greater joy that her three wonderful grandchildren, of whom she was so proud. It truly was a privilege Doris. I love you and miss you."

Roberts' acting career started with a role on the television series Studio One in 1952. She made her big screen debut in Something Wild in 1961.