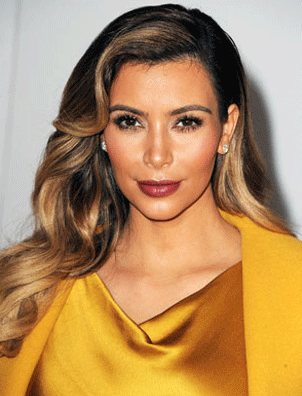 Kim Kardashian West Used to Stop and Talk to Paparazzi: 'I So Wanted the Attention'
But one other thing has changed significantly: her attitude towards the paparazzi. In a video shared Tuesday on her website and app, the Keeping Up with the Kardashians star sat down with her bestie Jonathan Cheban to reflect on the old Kim K days. (You know, we're talking Paris Hilton BFF/Juicy Couture tracksuit-wearing days.)

"When I was living on Robertson [Boulevard], it was like paparazzi central," Kardashian West, now 35, recalled. "I was living right behind Kitson."

"And every time I'd go to the gym or go eat, every paparazzi would ask me questions and I would be like: 'Hey guys!' Like, I so wanted the attention," she added with a laugh. Chimed in Cheban: "She was doing walking interviews! I was like: 'What are you doing?!' "

Kardashian West went on to explain how Cheban finally stepped in and decided she needed to switch her image up. "Jonathan was like: 'This has got to stop. Do you think Victoria Beckham sits and does all these interviews?' " Kardashian West said. "[He said:] 'Do you think everyone else has smiles on their faces? You are too happy, you are smiling way too much. Put your sunglasses on," she continued. "You need a whole makeover and you need to stop talking and stop smiling.' " (Clearly, she took his advice – nowadays, the reality star rarely steps out in public without her signature shades.)

Cheban also insisted he made her get rid of the car she was driving at the time: "I was like: 'You cannot drive around in that white Range Rover. It's time for the next step.' "

"If you knew what went on in our inner talkings, you guys would die," Kardashian West said, laughing.