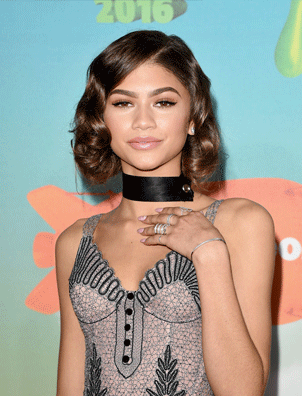 Zendaya Looked Absolutely Flawless at the Kids' Choice Awards
In addition to showing off her flawless figure in a gorgeous pink-and-black dress, the singer served up some serious face while posing for photos on the red carpet. Inside, the singer, who sat next to her father, Kazembe Ajamu Coleman, gave an inspiring speech after taking home the award for favorite female TV star for her role in K.C. Undercover.

Aside from thanking her fans for all of their support over the years, she also gave a special shout-out to her fans' parents, saying, "Thank you for allowing me to be a role model for your children. I really, really do not take that for granted."