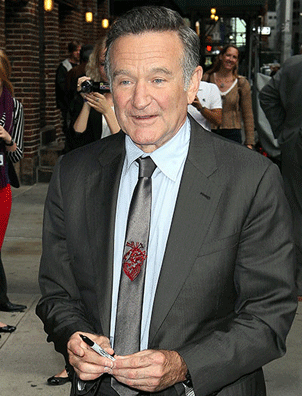 Tunnel Dedicated to Robin Williams Officially Renamed
Formerly called the Waldo tunnel, the new Robin Williams Tunnel connects the Golden Gate Bridge to Marin County in the bay area. According to a local CBS station, the new signs honoring the late comedian went up on Tuesday.

The proposal to change the name was reportedly made last year by assemblyman Marc Levine, and later signed by Governor Jerry Brown.

Money to fund the tunnel name change – which cost about $3,000 – came from donations CBS reports.

Williams died from suicide in August of 2014, just one month after checking himself into rehab for drug and alcohol abuse. He was 63.

"This morning, I lost my husband and my best friend, while the world lost one of its most beloved artists and beautiful human beings. I am utterly heartbroken," his wife Susan Schneider said in a statement at the time. "As he is remembered, it is our hope the focus will not be on Robin's death, but on the countless moments of joy and laughter he gave to millions."