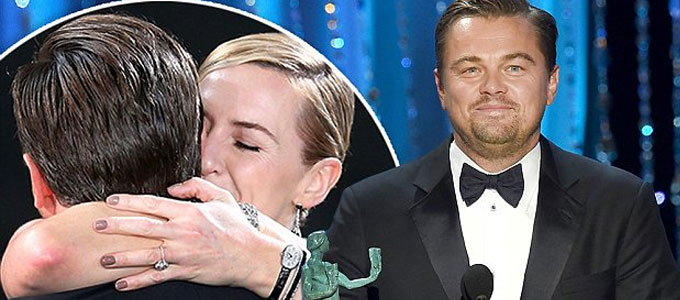 Kate Winslet's Reaction to Leonardo DiCaprio Winning his Oscar is one of the Event Highlights
Kate Winslet is without doubt Leonardo DiCaprio's biggest fan. Leo finally won the Best Actor Oscar on Sunday for his performance in Alejandro G. Inarritu's The Revenant .
While the handsome star kept his composure as he took to the stage, the same couldn't be said for his Titantic pal Kate.
Overcome with emotion at Leo's win, the teary star beamed with pride as he gave his speech.
Leo had previously been nominated for What's Eating Gilbert Grape (1993), The Aviator (2004), Blood Diamond (2006) and The Wolf of Wall Street (2013). He was also nominated for best picture as a producer of Wolf.