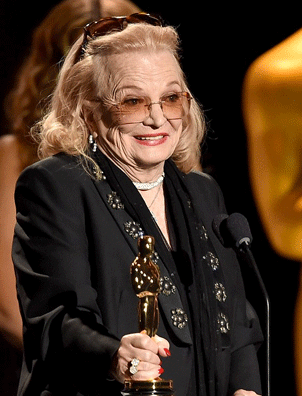 Gena Rowlands Wins Honorary Oscar for Lifetime Achievement in Film
Known for her Oscar-nominated performance in A Woman Under the Influence (1974) and Gloria (1980), as well as her tear-jerking role in The Notebook in 2004, Rowlands, 85, is a matriarch of the Hollywood film industry.

To commemorate her achievements, the awards ceremony featured a tribute that included her past films and tributes from those she has influenced.

"She is an actress who has had the most profound influence on my work," saidCate Blanchett.

During the Governors Awards in November, Rowlands accepted her award and thanked her beloved late husband John Cassavetes for his contribution to her many successes.

"You know what is wonderful about being an actress?" she said in her acceptance speech. "You live many lives."