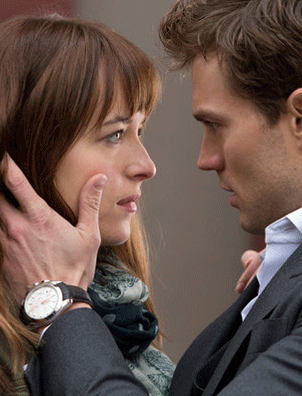 Dakota Johnson and Jamie Dornan Feel the Burn AfterFifty Shades of Grey Wins Big at 2016 Razzies
The erotic romantic drama based on the best-selling book earned a whopping five Golden Raspberry Awards Saturday evening at the annual show. Not to be outdone, Fantastic Four certainly got plenty of recognition for not the best reasons. The film tied for Worst Picture and flat-out won Worst Remake, Rip-Off or Sequel.

What could be the most ironic aspect about this year's results may revolve aroundEddie Redmayne. The same actor who could walk away with an Oscar Sunday night for his role in The Danish Girl received the trophy for Worst Supporting Actor tonight thanks to his part in Jupiter Ascending.

The Razzies were first launched in 1980 as a spoof of Hollywood's awards season. More than 900 members from 48 states and 20 foreign countries cast their vote for the films that may not have been so critically acclaimed. For those who don't agree with the results, you may just be in luck. The Fifty Shades of Grey sequels already have release dates. In other words, this ceremony really isn't that serious.