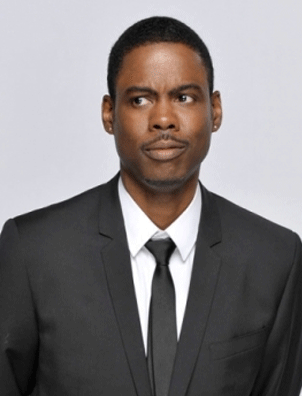 Chris Rock Jokes About Hosting the Oscars: 'I'm Only Here Cause Ellen Said No'
"I'm only here because Ellen didn't want to do the show," he joked in an interview with the Hollywood Reporter. "I'm only here cause Ellen said no. And I'm sure she said no like eight times." Referring to Ellen DeGeneres gracing the Oscar stage in 2014 as "the standard," Rock, 51, praised the talk show host for her performance as she guided the awards show through the night.

Although Rock's hosting might take on a completely different tone, considering the #OscarsSoWhite controversy, the comedian is confident that as long as he can start on the right foot, the rest of the night will flow smoothly.

"You can do a pretty decent monologue and be funny two or three other times throughout the show. You'll be fine," he told the magazine. "if you get off on the wrong foot though, it's a real hard hole to dig yourself out of."

Needless to say, the actor is still trying to figure out how far is too far for Sunday's award show that's become a heated topic of conversation about race in Hollywood.