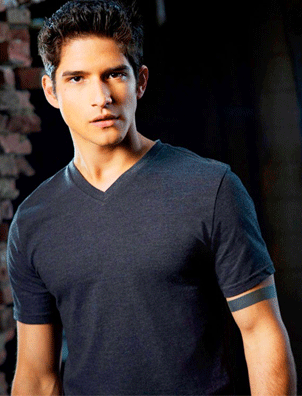 Teen Wolf's Tyler Posey on Bonding with His Dad After Losing His Mom to Cancer: She'd Be 'Proud'
"When my mom passed, it hit us hard," the Teen Wolf star, 24. "She was the glue that held our family together."

Posey spent a long time in a "dark place" following the death of his mom, Cyndi, in December 2014 – which came just months after Posey ended his engagement to his childhood sweetheart – but the actor says that diving into his work saved him.

In addition to becoming a producer on MTV's Teen Wolf, Posey decided to help produce a new production of his father's play Father, Son & Holy Coachwith the help of his younger brother Jesse, 21. "He needed a distraction we all did," the MTV star says of his dad, character actor John Posey, whose own father passed away around the same time as Cyndi. "It felt like putting this play on together was almost for her. I wanted to make her happy and proud. I know us doing it together would have made her so happy. She loved when all her boys were together." Tyler and Jesse not only serve as producers on the play – which Tyler first participated in as a young child when John, 60, first toured with his show – but they both have "roles" in their father's one-man show.

"You really feel this sense of family," Tyler says of choosing to use a recording of his childhood voice and childhood photos of him and his brother in the production. "It really makes a big difference that we are all there together." And Tyler's father agrees.

"I've always done this show on my own and it's been nice to hand part of the production off to my sons," says John. "The play is a great father-son story and it's so great to have the boys on board. It's amazing to watch them grow into the men they've become."

Father, Son & Holy Coach is currently running Fridays, Saturdays and Sundays through Mar. 20 at the Odyssey Theatre in Los Angeles.