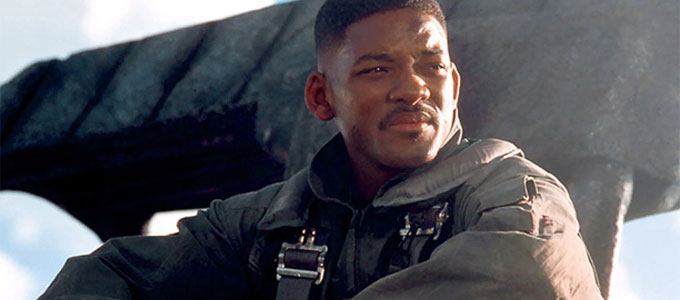 Will Smith Says he felt 'Terrible' When He Found out His 'Independence Day' Character Died
Will Smith has had more than his fair share of extraterrestrial battles during his storied cinematic career. The acclaimed actor has had multiple clashes with aliens in the Men in Black franchise, as well as 2013's After Earth, but his greatest big screen battle with things that go bump in the night took place during the 1996 blockbuster Independence Day, in which he saved the world from an alien invasion.

Unfortunately, they're baaaack.

In the upcoming Independence Day sequel, we once again find ourselves under attack, but as previously reported, Will Smith's character, Captain Steven Hiller, will not be on hand to defend earth for round two, having tragically died while test piloting an alien hybrid fighter. During a recent interview with Yahoo! Movies, the action star admitted that it was "terrible" to find out about the untimely demise of his popular character.

"I was working on Suicide Squad during that time," Smith said. "Roland [Emmerich, the director of Independence Day] and I had talked about it. The trailer looks really cool. I'm going to be sitting around with tears in my eyes when that one comes out… It was terrible when I found out my character died."

Thankfully, we'll still be able to watch Will Smith return to his action hero roots when Suicide Squad hits theaters in August of 2016.