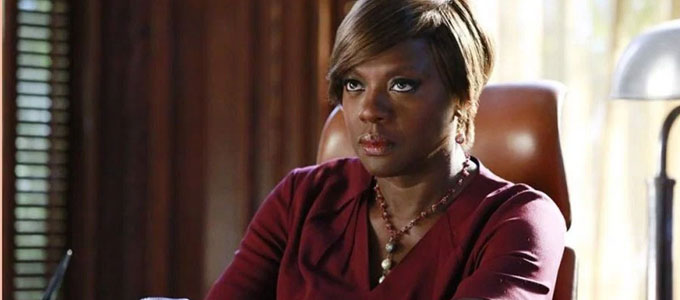 "How To Get Away with Murder" Star Viola Davis Weighs In On The Possibility Of A 'Scandal' Crossove
It's been a solid two years of full Shondaland domination on ABC's Thursday night lineup. Grey's Anatomy, Scandal, and How To Get Away with Murder, all helmed by famed showrunner Shonda Rhimes, have turned into a social media-aided phenomenon and earned plenty of accolades from Hollywood.

The most recent Shondaland actress to be honored for her work is Viola Davis, who plays the tenacious, cunning, and fearlessly flawed lawyer Annalise Keating on How To Get Away with Murder, which was created by Peter Novalk and is exec produced by Rhimes. Now in its second season, HTGAWM has become the champion of recent primetime shows and earned Davis a Primetime Emmy Award for Outstanding Lead Actress in a Drama Series, making her the first black woman to win that particular accolade. In other words, Davis is just as accomplished as the character she plays for audiences and in very good company with her sister-show's star, Kerry Washington. When People's Choice asked the talented Emmy Award-winning star about whether she'd be into a Scandal crossover episode, Davis was more than game. "Sure, if it makes sense, absolutely," Davis told People's Choice on the red carpet for the Glamour's Women of the Year Awards in New York last month.

But under what circumstances would Annalise Keating (Davis) and Olivia Pope (Washington) come together? HTGAWM star Karla Souza has an idea. "Maybe if they end up putting Annalise in jail, we can all an amazing law firm, Olivia Pope and Associations, and have them help us get away with murder," Souza told People's Choice at the NAACP Awards earlier this year.

Two headstrong characters having to team up and depend on one another? That could either end in triumph or tragedy. Either way, if there's one production company that can handle writing an epic, monologue-filled crossover script, it's Shonda and her team.