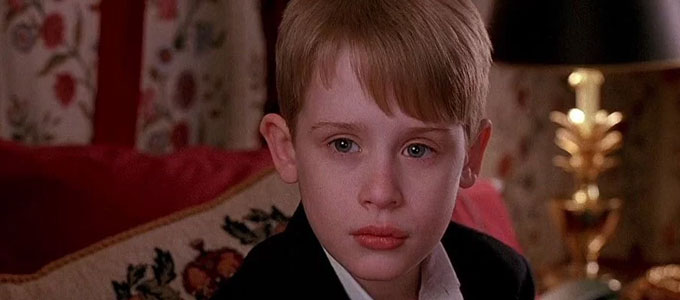 Home Alone Director Reveals What Kevin Would Be Up To Today
Kevin McCallister (Macaulay Culkin) may have been up to mischief and mayhem when the first Home Alone film was released 25 years ago, but if you've ever wondered what he'd be doing as an adult, director Chris Columbus has the answer for you! In celebration of the beloved film's monumental anniversary, Columbus sat down with EW to talk about the classic holiday comedy. One of the things he revealed was his take on where Kevin is today. As it turns out, Columbus imagines that Kevin is very much a family man!

"I think 33-year-old Kevin McCallister inherited the home from his parents, and he's living there with his own precious son," revealed Columbus.

And if you're wondering what happened to the infamous Wet Bandits, the director's got some ideas as to where they're at in life these days as well. Spoiler alert: it sounds as though old habits die hard as far as Harry (Daniel Stern) and Marv (Joe Pesci) are concerned!

"Harry and Marv are sort of hanging out still seething with revenge," said Columbus. "They want to get back into that house and they want to get Kevin's kid. That's sort of my little fantasy."

Columbus also confessed that this would probably be the storyline if he were ever to do a reboot of Home Alone. Don't get too excited though, the director was quick to squash down any rumors of a reboot, saying remaking Home Alone "would probably not be a good idea."

It's too bad Columbus doesn't seem interested in revisiting Kevin's world now that he's all grown up, but at the same time, we understand that sometimes it's best to leave classics like Home Alone as they are!