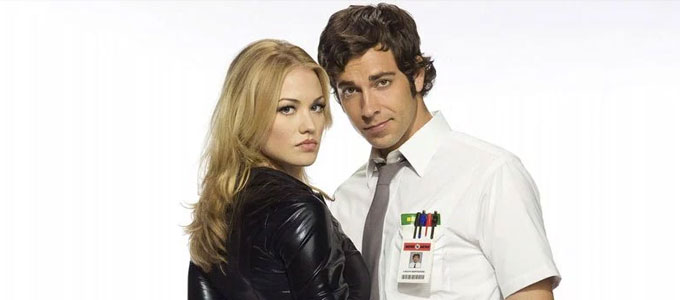 Zachary Levi Says He Wants To Make A 'Chuck' Movie
It's been three years since NBC's Chuck aired its last episode, but it's clear that the show will always hold a special place in actorZachary Levi's heart. In fact, the Heroes Reborn star recently admitted that he's still very interested in making a Chuck movie. When we caught up with the Levi at the People's Choice Awards nomination ceremony in November, the actor said he still has high hopes of bringing everyone's favorite computer geek-turned-secret-agent to the big screen. Levi even alluded to the fact that just one Chuck movie might not be enough.



"I mean, if I had my druthers, yes, 100 percent, I would still love to make a Chuck movie and then more beyond that depending on how well it does," Levi told People's Choice.

Of course, this isn't the first time Levi has expressed interest in a potential Chuck film. When the Veronica Mars movie hit its Kickstarter goal in 2013, the actor took to his Twitter to say that Mars heading to the silver screen had given him faith that he could do the same with Chuck one day.