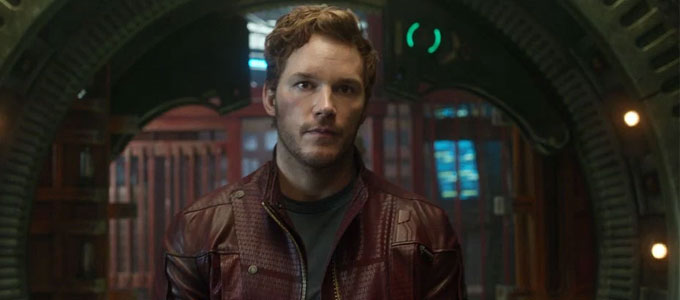 Chris Pratt's 'Guardians of the Galaxy' Audition Will Make Your Day
It's hilarity at first sight in this never-before seen Guardians of the Galaxy audition clip between Chris Pratt and Dave Bautista!

Featuring a bonus disc containing 166 minutes of extra footage, the Marvel Cinematic Universe: Phase Two Blue-ray collection is a cinematic goldmine for serious Marvel fans. We already know that one of the extras included in the set is an extensive Civil War preview, and now we can add this audition footage, which debuted on Yahoo! Movies, featuring an amusing yet intense confrontation between Peter Quill and Drax regarding the fate of Zoe Saldana's Gamora.

Guardian fans undoubtedly recall this memorable encounter in which Quill convinces the anything but jolly green giant to spare Gamora's life in order to gain an advantage in his quest for revenge on Ronan (Lee Pace). The audition not only includes a little bit of extra banter between the eventual colleagues, but it also features one of the most unforgettable moments of the film: Drax's confusion over Quill's "slit his throat" gesture.

"He wants her dead. You don't do his work for him," Quill explains to the always intimidating Drax. "You keep her alive, that way, think about this buddy, he gonna come back for her. And when he does, where's Drax gonna be? Waitin' in the shadows. And then you can [Quill makes a slicing his throat motion]."

"Why would I put my finger on his throat?" a bewildered Drax asks. "Oh, no. This is just an expression for slicing his throat," Quill replies. The audition footage also features a few presumably ad-libbed takes in which Pratt and Bautista exchange in some hysterical banter.