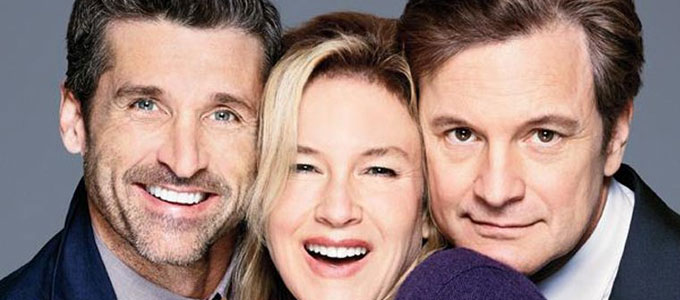 Renee Zellweger, Colin Firth, and Patrick Dempsey look cozy in first 'Bridget Jones's Baby' photo
Get ready to get back into the mind of Bridget Jones. The first still for the highly anticipated Bridget Jones's baby is finally here, and it gives fans a sneak peek at what the characters are up to now.

Debuting in Entertainment Weekly, the photo features returning cast members, Renee Zellweger and Colin Firth, who are set to reprise their roles as Bridget Jones and Mark Darcy, respectively. Joining the pair is none other than Grey's Anatomy alum,Patrick Dempsey, who is set to play a "hot new billionaire" in the upcoming rom-com. The trio look pretty cozy on the cover of the magazine, with Zellweger clutching a teddy bear right in the middle.