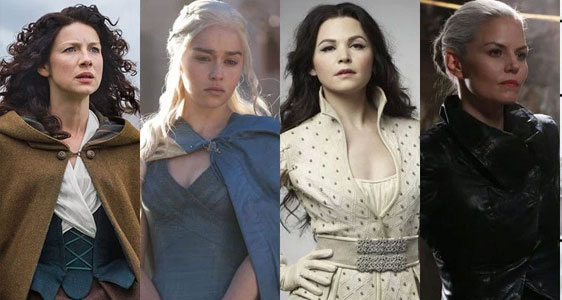 See Your PCA 2016 'Favorite SCI-FI Fantasy TV Actress' Nominees In And Out Of Character
























Voting for People's Choice Awards 2016 is currently underway and the nominees for "Favorite Sci-Fi/Fantasy TV Actress" are all downright magical! The five actresses in contention — Catriona Balfe, Emilia Clarke, Ginnifer Goodwin, Jennifer Morrison, andLady Gaga — all go through stunning transformations every week to embody the fantastical characters they play.

But would you be able to recognize these lovely ladies once they've put away the costumes and donned their everyday looks?