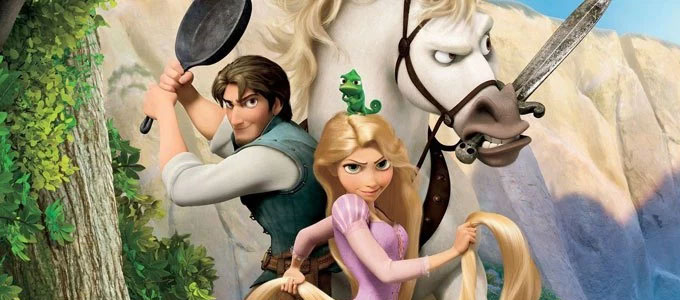 Zachary Levi Talks Reuniting With Mandy Moore for The Upcoming 'Tangled' TV series
If you're itching for a bit more Flynn Rider in your life, then you're in luck! Zachary Levi recently revealed that he's currently hard at work working on the highly anticipated Tangled animated series, which is set to reunite all your favorite characters when the show finally hits the Disney Channel in 2017.

When we caught up with Levi at the People's Choice Awards nominations ceremony last month, the Heroes: Reborn actor told us they're already making great headway on the first crop of episodes.

"Because animation takes a long lead, we've started recording the episodes already," Levi told People's Choice. "We're having fun!"

Of course, it wouldn't be Disney without a few musical numbers and thankfully, Levi confirmed that there will be a bit of song and dance on the Tangled television series as well.

"There's a musical element to the show," said Levi. "I just recorded some music yesterday. It's super fun! Me and Mandy [Moore] are having a blast."

We're definitely looking forward to checking out the Tangled animated series when it finally hits the Disney Channel in 2017. WithMandy Moore and Zachary Levi both signed on to reprise their roles as Rapunzel and Flynn, it's sure to be a great continuation of the original film!