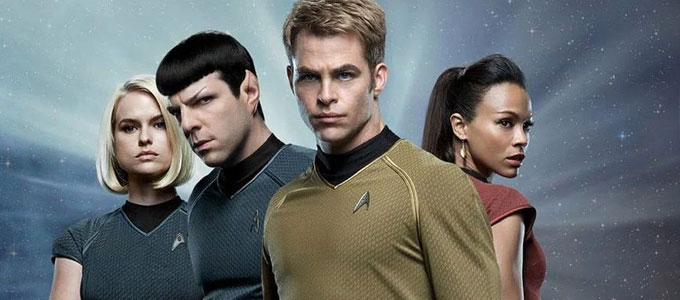 The First 'Star Trek Beyond' Trailer Will Give You A Rush Of Adrenaline
Chris Pine, Zachary Quinto, Zoe Saldana, and the rest of the crew of the USS Enterprise return to battle a host of intergalactic miscreants in the third installment of the rebooted franchise. The trailer begins on a nostalgic note as the high-energy Beastie Boys classic "Sabotage"— which was also used in the first film to introduce us to a young, rebellious Kirk — plays in the background.

The trailer features a noticeable uptick in action, which should come as no surprise considering longtime Fast & Furious director Justin Lin signed on to helm the film. Lin's impact is evident as the trailer previews an array of spectacular stunts and dazzling fight scenes to go along with the irreverent humor Star Trek fans have become accustomed to.

Along with a new director, Beyond will also feature the Star Trek debuts of Idris Elba and Sofia Boutella who have been cast in two high-profile, but as of now, very secretive roles.