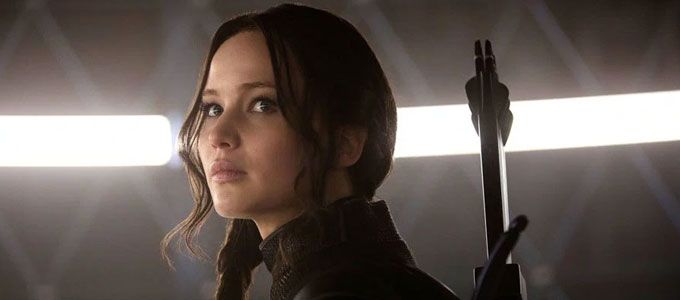 Jennifer Lawrence Says It's Too Soon For Hunger Games Prequel
The world may be itching for another adventure set in author Suzanne Collins' world of Panem, but Hunger Games: Mockingjay – Part 2 actress Jennifer Lawrence says that if there's more stories to tell, she won't partake in them.

Speaking to Variety at the premiere for her latest film, Joy, the actress explained that she's not interested in returning to the arena as Katniss for any rumored prequels because she feels as though audiences need a bit of a break from The Hunger Games. "I wouldn't be involved," said Lawrence. "I think it's too soon. They've got to let the body get cold, in my opinion."

Lawrence may have a point there. But despite her disinterest in returning to Panem, Lionsgate Vice Chairman Michael Burnsrecently teased that the studio is looking into making sure the franchise lives on past Mockingjay Part 2. And as much as fans may love to see Lawrence reprise her role as Katniss, any sort of prequel wouldn't necessarily need Katniss to be involved in order to tell a compelling story. After all, it's very possible Lionsgate could do something similar to what Warner Brothers is doing on the Harry Potter front with Fantastic Beasts and center any future spinoffs around another character. We have a feeling that a backstory on a fan favorite like Finnick Odair (Sam Clafflin) would go over pretty well among fans, for example. Either way, it's too soon to be theorizing which route Lionsgate could go if they move forth with any sort of prequels, but it's definitely fun to think about!