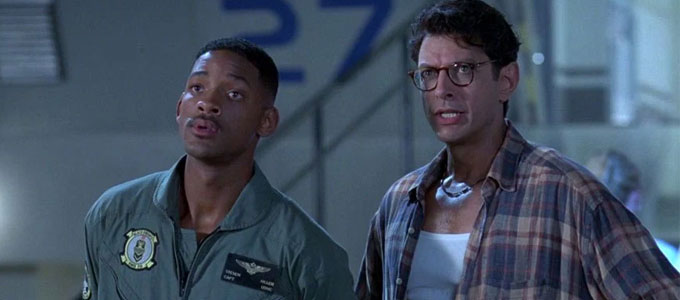 Will Smith's 'Independence Day' Character Has Apparently Been Killed Off
Will Smith may not be reprising his role for the upcoming Independence Day: Resurgence, but that hasn't stopped fans of the original film from wondering what his character, Col. Steve Hiller, is up to these days. Now, it seems we've finally got our answer.

A new promotional website for the upcoming Independence Day sequel details exactly what happened to Smith's character after he saved planet earth from the alien attacks of 1996. Sadly, Hiller's fate doesn't have a happy ending. According to the website, Hiller died about 10 years after the attacks on April 27, 2007. The short blurb on the website reveals he died trying to make the world a better place.

"While test piloting the ESD's first alien hybrid fighter, an unknown malfunction causes the untimely death of Col. Hiller. Hiller's valor in the War of '96 made him a beloved global icon whose selfless assault against the alien mothership lead directly to the enemy's defeat. He is survived by his wife Jasmine and son Dylan," says the site.

While Hiller may not be making a physical appearance in the upcoming sequel, his presence will definitely be felt. Especially considering his son Dylan (Jessie Usher) is set to carry on his legacy. He'll be seen fighting alongside Liam Hemsworth, Jeff Goldblum, Bill Pullman and more when the film finally hits theaters.