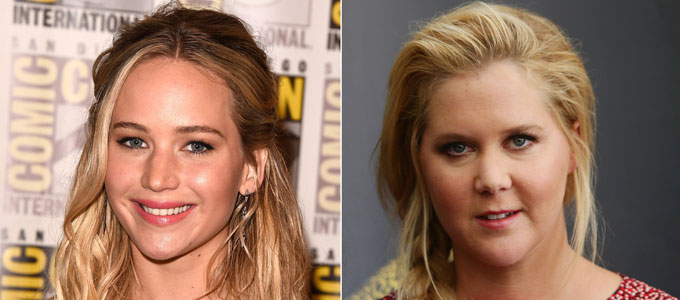 Jennifer Lawrence Is on a 'Mission' to Wear the Same Dress as Friend Amy Schumer
Jennifer Lawrence said that she and Amy Schumer are planning to wear the "exact same thing" at the exact same event soon.

Specifically? At the Golden Globes on Jan. 10. "She's going to have to wear Dior," Lawrence, 25 said. "I'm just going to have to have Dior make two of whatever they're making for me." (Lawrence is one of the celebrity faces of Dior and often wears the fashion house's designs on the red carpet.)

And just in case you're wondering, Lawrence is completely serious. "That's my mission. I really want us to wear the same thing," she said.

The Joy star will certainly have plenty of red carpet moments this award season to coordinate, especially after she and Schumer, 34,both earned Globe nods in the same category – best actress in a motion picture, Musical or Comedy.

"As soon as I saw that we were both nominated, I took her right out of my phone because our friendship is obviously over," Schumer jokinglytold Entertainment Weekly. "It's really every woman for herself at this point, and I don't want her to kind of get in my head, you know?"

A double-Dior stunt would not be out of line with the pair's high profile best friendship this year.

Previous forays include both human pyramids and piano dancing.