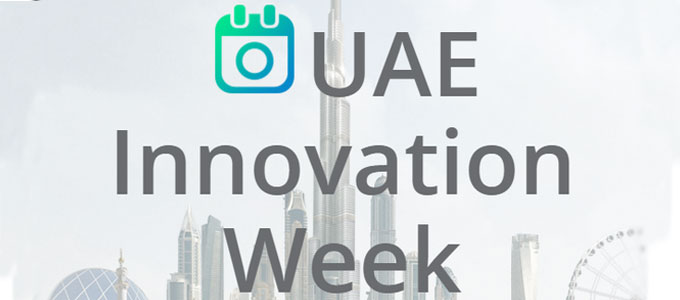 Mohammed bin Rashid Space Centre announces 10 innovative space technologies
DUBAI, 23rd November 2015 (WAM) - The Mohammed bin Rashid Space Centre (MBRSC) has announced 10 new innovative space technologies and satellite applications, distributed among KhalifaSat, Nayif-1, SAFIY and "Semi-Supervised classification tool for DubaiSat-2 multispectral images".

Most of the innovative technologies were designed to meet the needs and requirements of their users, inside and outside the UAE.

The announcement took place during the UAE Innovation Week, one of the most important events in the UAE for the year 2015, aiming to bring about a qualitative shift to the culture of innovation in all sectors and institutions.

The UAE Innovation Week is in line with the directives of His Highness Sheikh Khalifa bin Zayed Al Nahyan, President of the UAE, to mark 2015 as the "Year of Innovation" and also builds on the "National Innovation Strategy" which was launched by His Highness Sheikh Mohammed bin Rashid Al Maktoum, UAE Vice President and Prime Minister and Ruler of Dubai.

Among the ten innovations presented, KhalifaSat project highlighted 7 new innovations: a digital camera with an enhanced light meter for better image resolution, developing techniques to increase image download and communication speed with the satellite anywhere in the world, as well as satellite positioning techniques that allow capturing a higher number of 3D images.

The team also worked on developing the target positioning system which makes the satellite one of the best satellites in the world that provide high-quality images with high-speed response and an accurate location system.

KhalifaSat innovations also includes the development of automatic satellite control system through upgrading the primary satellite computer's operating system and increasing its storage capacity.

The innovations are a result of an extensive study of users' needs of government institutions and private sectors, which were translated into practical ideas that were then applied to the satellite in order to meet the users' requirements and keep pace with their aspirations.

More than 45 Emirati engineers, who work at the Center, took part in the development of these innovations in KhalifaSat, the first satellite to be developed purely by Emirati nationals and expertise at MBRSC's Space Technologies Laboratories.