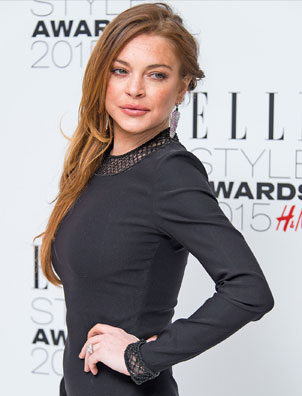 Lindsay Lohan Starts Shooting for First Movie in Two Years
While a presidential run is still years in the making, Lindsay Lohan is getting busy on the set of her first film in years.

The 29-year-old child star teased fans with news of an upcoming movie, The Shadow Within, when she shared a close-up selfie on her Instagram account Tuesday.

"My first day on my new film!!!! Will be sending a sneak peak of my character this week #theshadowwithin," the actress wrote of her latest project while sporting a bright lip and seemingly damp hair.

While the former Disney star had a series of blockbuster hits in the earliest years of her career, including The Parent Trap, Freaky Friday and Mean Girls, her career noticeably came to a screeching halt when she experienced a torrid timeline of multiple arrests, went to rehab on numerous occasions throughout the late 2000s and became entrenched in legal conflict over an array of misdemeanors and probation violations.

Her highly anticipated career comeback—the titular role of Elizabeth Taylor in Lifetime's 2012 biopic Liz & Dick— turned out to be a commercial flop and the actress hasn't experienced a hit film since.