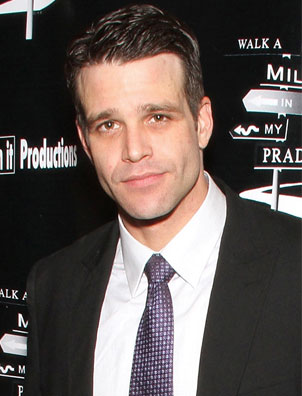 One Life to Live's Nathaniel Marston Dead at 40 Following Serious Car Accident
The actor, who is known for his six-year run as Michael McBain on the ABC soap opera, suffered from a broken back and broken neck, among other injuries, after being involved in a collision on Oct. 30 in Reno, Nev. Marston was in critical condition, fighting pneumonia, a heart infection and irregular pulse, and was believed to live out his life as a quadriplegic. His mother, Elizabeth Jackson, confirmed the tragic news of his death onFacebook earlier tonight. "It is with a heavy heart that I share this devastating news," she wrote.

"My beloved and cherished son… who was putting up the good fight until last night was not able to continue due to the traumatic and devastating nature of his injuries. Nathaniel passed away peacefully as I held him in my arms."

She continued, "His injuries, which Dr.'s did their best to heal were not responding to treatment and one after another his bodily functions failed to support his life. Had Nathaniel lived he would have required a ventilator and would never have been able to utter one more word and would have been sentenced to life as a quadriplegic.

"A condition that Nate would have never have been able to tolerate. By Gods love and mercy Nathaniel was spared this living hell and has traveled on to be with God, his cherished Grandmother Mary Jackson, Grandfather John Jackson and my sister his Aunt Nora."