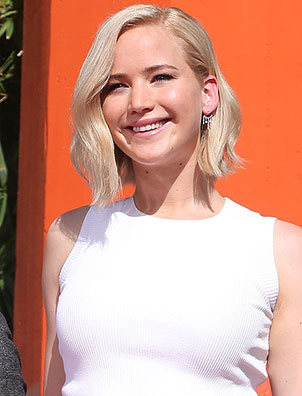 Jennifer Lawrence Reveals Details About Her New Movie with Amy Schumer
The Oscar winner, who's currently in Berlin promoting Hunger Games: Mockingjay Part 2, added that, "Amy, in this movie, she has it very together. It's her lifelong dream to be a flight attendant. She works at the airport."

As for Lawrence, her character seems to have more in common with Schumer's Trainwreck alter ego. "I'm a MESS," Lawrence jokes of her role.