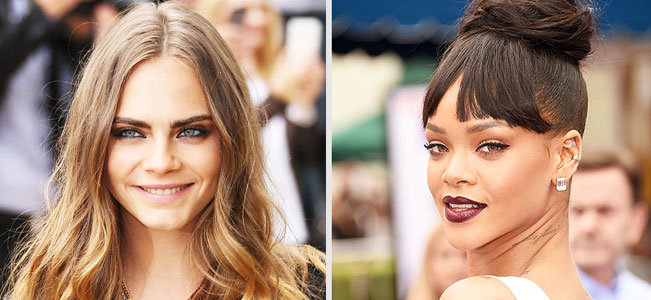 Rihanna and Cara Delevingne Set to Star in New Sci-Fi Film
The ladies are set to star in the upcoming science fiction film Valerian and the City of a Thousand Planets with leading men Dane DeHaan and Clive Owen.

"RIHANNA is in VALERIAN!!!!! ...and she has a big part!! I'm Sooo excited!!!" director Luc Besson announced on Instagram.

Set in the 28th century, time-traveling agent Valerian (DeHaan) and his partner Laureline (Delevingne) are sent to investigate a galactic empire.

The singer and her supermodel bestie begin filming in France next January and the movie is expected to hit theaters on July 21, 2017.

Rihanna made her film debut in the 2012 film Battleship and went on to lend her voice in the animated film Home. In addition, she will be releasing her long-awaited eighth album ANTI soon.

Meanwhile, Delevingne has achieved much success in the film business, starring in Paper Towns and Pan. Up next, she will be starring in the highly anticipated superhero flick Suicide Squad.