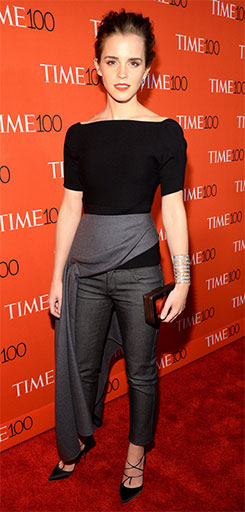 Was Emma Watson Really Nearly Kidnapped?
Emma Watson is safe and sound.


The Sun reported Sunday that sometime last week, two studio workers had discussed plans to abduct the 25-year-old actress from the set of Walt Disney Pictures' live-action adaptation of Beauty and the Beast. According to the British newspaper, a taxi driver overheard discussions between the employees and reported the conversation to his management, who in turn alerted studio staff.

"There was concern about her safety," a source told The Sun. However, it appears Watson was never in real danger.

"The story was looked into by production and found to be unsubstantiated and untrue," a spokesperson told Vogue U.K. in a statement Monday. E! News has reached out to Watson's rep for further comment.

Additionally, police told The Daily Mail, "Nothing has ever been reported to us." Watson, who plays Belle in Beauty and the Beast, has been filming at Shepperton Studios in Surrey. The film's cast includes Luke Evans as Gaston; Josh Gad as LeFou; Kevin Kline as Maurice; Gugu Mbatha-Raw as Plumette; Audra McDonaldas Garderobe; Ewan McGregor as Lumière; Ian McKellen as Cogsworth; Dan Stevens as the Beast; Emma Thompson as Mrs. Potts; and Stanley Tucci as Cadenza.