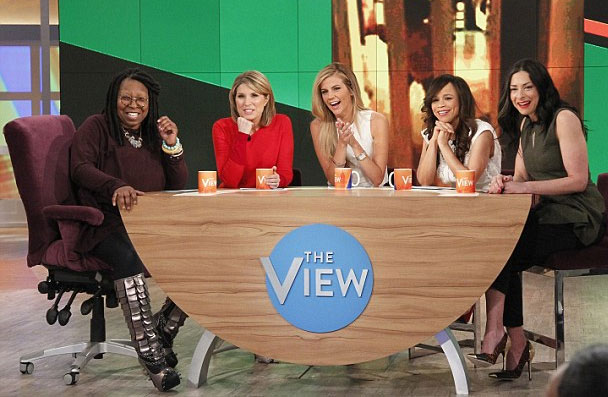 Whoopi Goldberg Rush to Her Brother's Side Before He Dies
Whoopi Goldberg was noticeably absent from The View on Tuesday, and DailyMail.com has now learned exclusively why the morning talk show host was a no-show.

Goldberg rushed to California on Monday to be by her brother Clyde K. Johnson's side before he passed away of a brain aneurysm.

He was 65-years-old.

The View announced on their Twitter account Tuesday that Goldberg was away spending time with family.

Johnson was Goldberg's only sibling, and worked for years as her driver on film sets.

The two were incredibly close.

The death comes just five years after the siblings lost their mother, Emma Johnson, who passed away after suffering a stroke in August 2010.

Goldberg had been in London performing in the musical Sister Act at the time, based on the popular films she starred in during the 90s, and immediately rushed back to the United States to be with her family.

She was very open about how difficult the loss was for her and her brother.

"My brother and I were very, very lucky to have her in our lives," Goldberg said soon after the death on the September 2010 premiere episode of The View.

"And so, I'm not sad because she had a great time. I think I'm just sad sometimes because I think, "Who will love me the way that she did?" But I realized that my brother and I have each other so we're OK."

Goldberg was also overcome with emotion late last year when she lost Mike Nichols, the legendary director who she has long said is responsible for giving her a career in the entertainment industry.

Trying to speak of what he meant to her on The View, she buried her head in her hands crying and unable to speak at co-host Nicolle Wallace said; 'Whoopi has a hard time putting into words, which is why I'm doing it for her, but this man meant the world to her.'

Former co-host Rosie O'Donnell then added; "He gave her the entire beginning of her career and recognized her brilliance before anyone else."