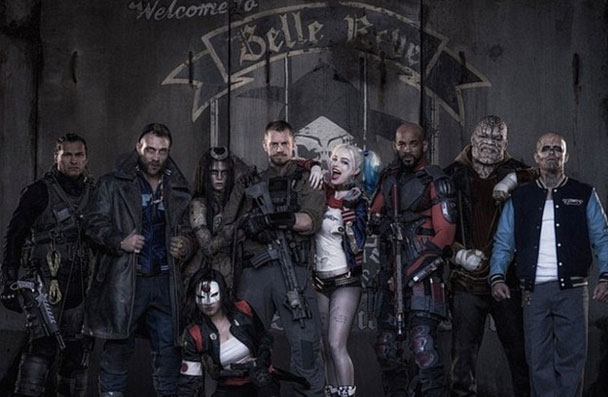 Will Smith Hits the Shooting Range to Train for his Role as a Lethal Assassin
Flashing a smile while packing some heavy heat, Will Smith, 46, seemed to be enjoying his day of training.

Preparation for his role as Deadshot in the Suicide Squad included going to the shooting range and handling a Glock 9mm handgun and an AR-15 competition rifle.

In a new video captured during Will's training, the 46-year-old actor looks like a natural while firing rounds at targets ranging in distance from him.

Bearing the heat of the sun in a plain black T-shirt, the star wore protective ear and eye-wear while focusing through his scope.

His first shooting pattern consisted of firing two consecutive shots while taking about a one second pause in between, then firing three single rounds and hitting at least one of the targets.

Deadshot is know as DC Comics' deadliest assassin, and Smith appears up for the task.

Words of affirmation can be heard coming from the person he was working with after each shot.

A source told TMZ that Smith was training with Navy SEALs and Army Rangers at Taran Tactical Innovations gun range in Moorpark, California.

Filming for Suicide Squad is currently taking place primarily in Toronto, Canada.

It is scheduled for release in August of 2016, and includes a star-studded cast ready for action.

Deadshot will be seen among the company of super heroes and super villains such as the Joker played by Jared Leto, Harley Quinn played by Margot Robbie, and Batman played by Ben Affleck.

The first costumed cast photo was shared by director David Ayer last week, along with the caption: "Task Force X assembled and ready. #SuicideSquad."