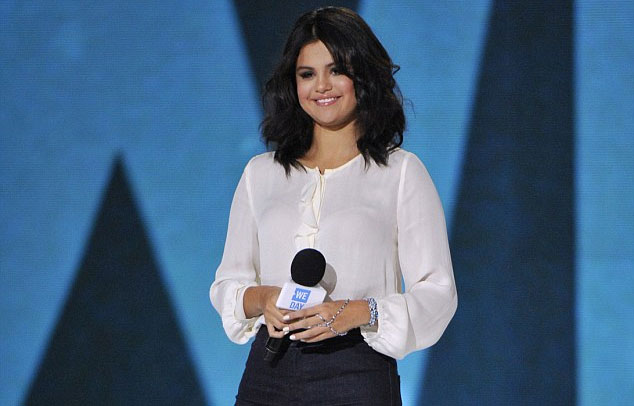 Gomez hits back after being told to "stop eating junk food"
Selena Gomez has hit back at an Instagram user who slammed her curvier appearance, saying she "could care less" what they think.

In a social media exchange that was later deleted, the starlet, 22, took the user to task for telling her to "stop eating junk food' and 'work out."

"IM IN (sic) the business and I could care less about what 'they' or you said I should look like," she wrote.

"I don't need to do anything other than love myself, take care of my work, fans, family and friends, And I do work out. It's not your place to tell anyone what they should or should not do."

The brunette beauty's representatives have yet to confirm whether Selena was really involved in the exchange with her Instagram hater.

The former Disney tween, who was mobbed by fans when she arrived at New York's JFK Airport on Friday, has been laughing off comments about her weight recently.

The singer and actress was the subject of negative comments last month when she shared a snap of herself in a swimsuit enjoying a break at a Mexican beach resort.

She captioned the photo, posted on her Instagram page on April 16: "I love being happy with me yall #theresmoretolove."

The I Want You To Know singer arrived in New York from Chicago where, she'd been a special guest for the first-ever We Day Illinois event.