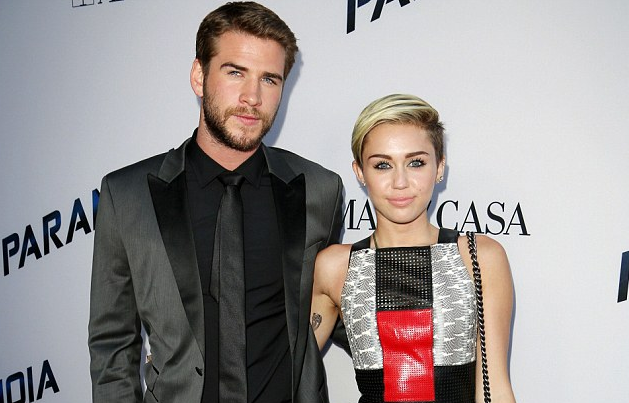 Miley Cyrus and ex-fiance Liam Hemsworth getting close again
Miley Cyrus just ended her five month romance with Patrick Schwarzenegger, 21, and may be falling back into her former fiance Liam Hemsworth's arms.

As of late, the 22-year-old singer and the 25-year-old Hunger Games actor have been "hanging out in Los Angeles together" according to UsWeekly.

And The Last Song co-stars turned real-life loves could be rekindling their fallen relationship once again as the younger brother of Avengers star Chris has been single since he and Miley ended their engagement in September 2013.

"They've been hanging out in LA but only a few people know," an insider told UsWeekly on Wednesday.

"Dating could definitely happen. Even while she was dating Patrick - who was the first serious boyfriend following Liam - Miley could not stop reaching out to Liam."

"Liam cut her off but she would still text him," another source said about the 2013 separation. "He eventually started answering. They would check in on each other here and there."

However, the Australian star is reportedly cautiously optimistic about getting back with Miley.

"He has rough stories about that relationship, but he always talks about how fun she was to hang out with and their great chemistry," a Hemsworth insider dished.

They filmed the Nicholas Sparks movie "The Last Song" in June 2009 and their on-screen attraction quickly turned into off-screen dating.

Liam asked for her hand in marriage in June 2012, after three years of on-off again courtship. Ultimately their 16-month engagement ended in September 2013.

During his single status, Liam has been allegedly romantically linked to actress January Jones and Hunger Games co-star and "best friend" Jennifer Lawrence.

Over a year later, Miley was then seen cuddling up to Arnold Schwarzegger and Maria Shriver's son Patrick in November. Their relationship turned serious pretty rapidly as Miley met his famous family including siblings Katherine, Christina and Christopher within the first few months.

Patrick may have caused the break up after photos surfaced of him flirting and doing body shots off of another girl in Cabo San Lucas, Mexico on March 15.

At the time of the incident, a close friend of Miley's told Us Weekly: "She thought he was a nice guy. But the Mexico scandal completely changed how she felt."