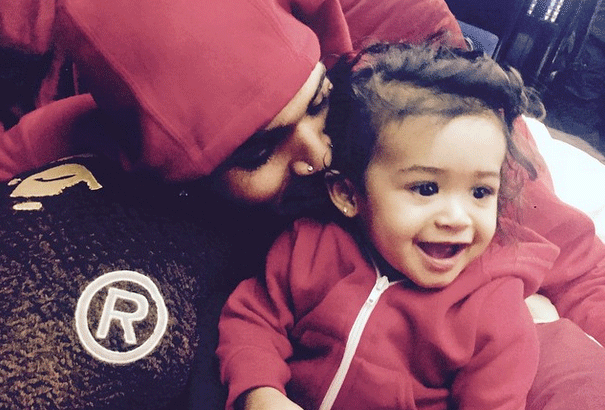 Chris Brown shares his baby "Royalty" playing with a toy piano
A few months ago Chris Brown didn't even know he was a father, but now the proud dad is sharing videos of his daughter Royalty on Instagram.

The R&B star posted another clip of his 10-month-old baby on the social network on Saturday, just days after uploading another.

The 25-year-old shared the video of the little one he shares with Nia Guzman enjoying some fun with a toy piano.

Chris left the video uncaptioned but has made no secret of his love for the daughter he didn't know he had.

On one picture he's posted he wrote, "God has blessed me with my twin. #ROYALTY".

Upon finding out he was a father, Brown was reportedly delighted and has been trying to get the former model to move to LA so he can be part of the girl's life.

"He's asked Nia to move to LA with their daughter and he'll foot the bill for housing," a source told TMZ.

"He's not romantically involved with Nia, but we're told he genuinely wants a meaningful relationship with Royalty. He's saying he'd like to see her every day."