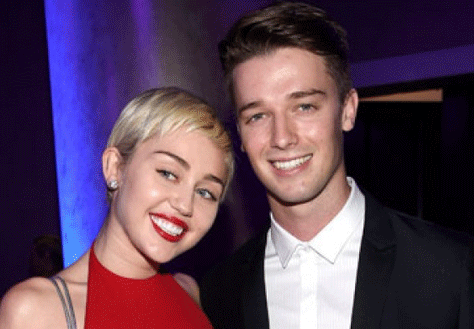 Cyrus and Schwarzenegger are "taking a break"
They have reportedly hit a rocky patch in their relationship.

And perhaps distance is what Miley Cyrus and Patrick Schwarzenegger really need for their relationship.

The 22-year-old singer and the 21-year-old model are reportedly "taking a break" from their five month romance.

According to what Mail Online reported, multiple sources revealed to the online publication that the two young stars are indeed going on a hiatus.

While People have gone so far as to say they've completely split up. Yet there has been no official word confirming this.

The pair reportedly hit a rough time in their relationship after the Patrick was sported partying it up with two different girls in Mexico during his spring break last month.

The son of Arnold Schwarzenegger and Maria Shriver was spotted cosying up to a bikini-clad brunette beauty on March 15 as they partied the day away at the Mango Deck Restaurant & Bar.